Launch of New Brochure - January 2015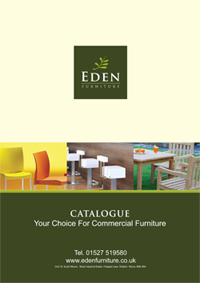 Here at Eden Towers we are frantically working on a shiny new brochure for 2015. Hopes were high that the new brochure would be ready for our first trade show of the year which is Casual Dining at the Business Design Centre on February 25th & 26th, but things have contrived against us and we have now had to put our plans back by 4 - 6 weeks.
To accompany our new brochure will be a new 2015 price list. We will email all customers in our database as soon as the new literature is ready, but if you want to ensure that you are amongst the first to know, speak or email the sales office and ensure that your name is on our list!