Request a Commercial Furniture Quote
Requesting a FREE no obligation furniture quote from Eden Furniture couldn't be simpler. Just follow the steps below:
STEP ONE:
To request a FREE no obligation quote, simply visit the specific product specification page and look for the Request a Quote area beneath the product description.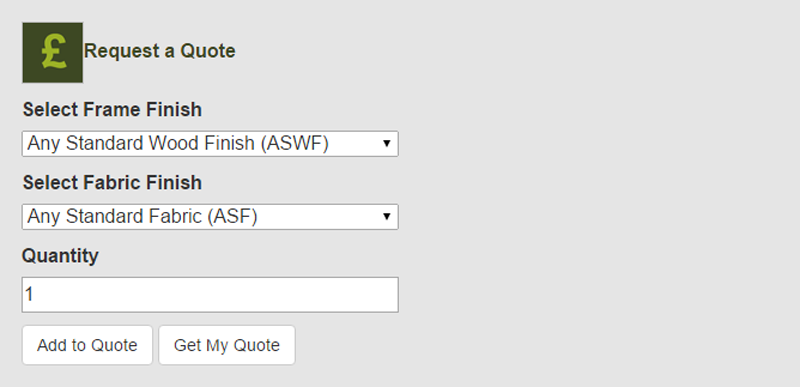 Enter the quantity required, select your frame and fabric finish options (if applicable) and click Add to Quote. These are then added to your Quote Cart, which will open up in a modal window. You can submit your quote straight away, or click continue to carry on adding further products to the Quote Cart. You can also remove any products from the cart or adjust the quantities from within the cart itself. Your product selection will be saved, even if you leave the site, as long as you do not clear your Cookies in the browser. This enables you to submit your request later, if you so wish.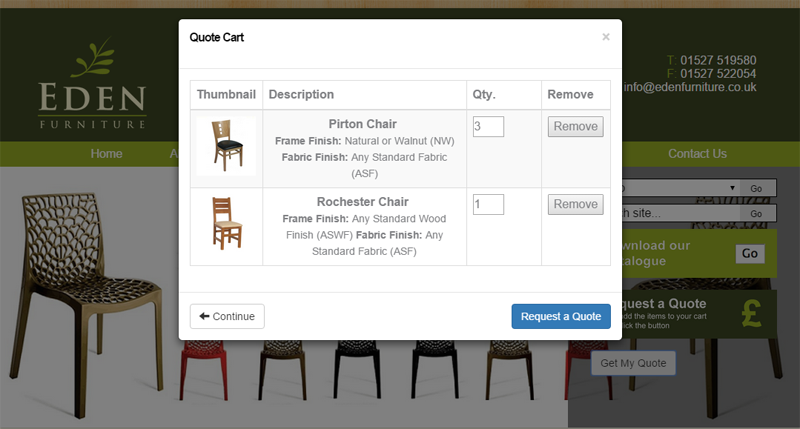 STEP TWO:
When you have finished adding all your products to the cart you are ready to submit your selections by clicking the blue Request a Quote button in the cart window. Please note that you can also open up your cart, from any page, by clicking on the View my Quote button, at any time, as well as it opening up after adding a product. This will take you to the submission screen in STEP THREE.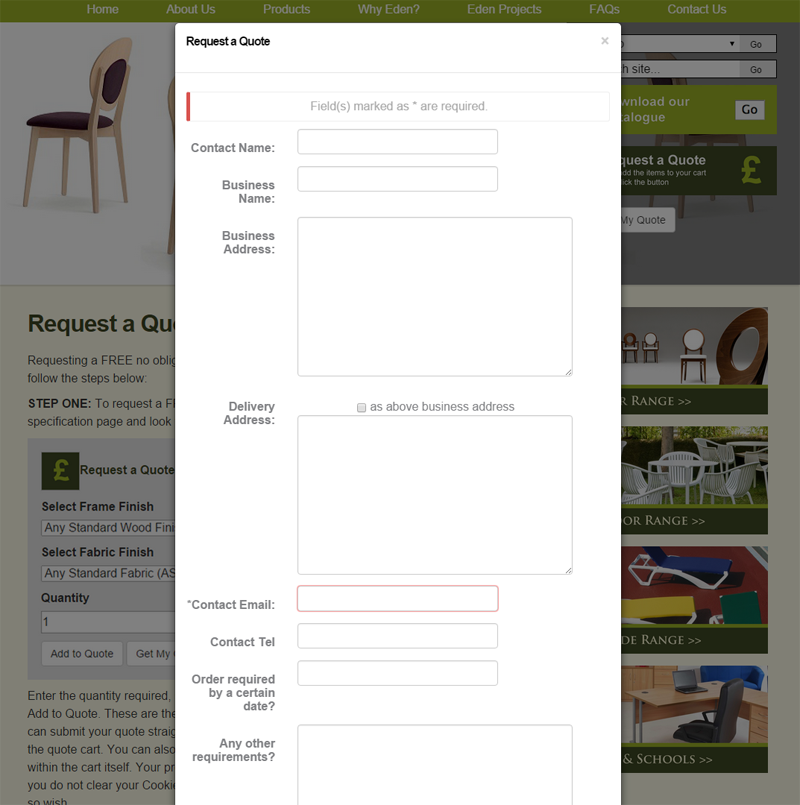 STEP THREE:
When you are ready simply fill in all the required details on the submission screen and submit the form and we will be in touch as soon as possible. If you can let us have as much information as possible, this will be helpful i.e. Wood Colour Finishes, Preferred Fabrics etc. Also let us know when you need your furniture so that if certain items are out of stock or on longer lead times than normal, we can advise on alternative products that would suit your time scale and needs. There is no obligation and all quote requests are treated in the strictest confidence.